Description
item description
Bosch SilentMixx MMB64G3MDE
Stand Mixer
GENUINE
NEW

Bosch MMB64G3MDE Stand
Mixer
The SilentMixx Bosch mixes, minced and
mashed particularly powerful, fast and above all as quiet as no other Power
Mixer Bosch.
Thanks to its innovative noise reduction
system is the SilentMixx the slightest Power Mixer Bosch.




The Easy Click-blade guarantees the best results and can be easily removed
for cleaning.

Smoothies, crushed ice or chopped ingredients – thanks to three individual
automatic programs can be found on a button always the desired result.

The ThermoSafe glass Blender – for comfortable and safe mixing of hot soup
or ice-cold drinks.
Product
description
Excellent results

800 W Motor: Powerful for each application

Value Thermosafe glass for safe preparation of hot soups and cold drinks

Smoothie filter for seedless smoothies and a shredder for comfortable and
fast cutting of herbs, onions, or spices

Also suitable to shred to ice
Comfort
To clean and easy – Easy click Knife stainless steel for precise cutting,
crushing and blending
3 automatic programs for crushed ice, smoothies and chopped ingredients
Illuminated knob with stepless speed settings and pulse function
cleaning
Simply click detachable Easy Knife and dishwashers suitable parts (jug, lid,
measuring cup and accessories)
Material / Design
Housing with stainless steel front
Value Thermosafe glass with 2.3 liter capacity (with food: 1.5 l)
All plastic parts that come into contact with foodstuffs, BPA free
Technical
characteristics
Type of appliance: Blender

Maximum power: 800 watts

Capacity: 1.5 litres

Ice-crush function

Turbo button

Dishwasher safe

Input voltage 220-240 volt

Frequency 60 Hz

Housing material plastic

Cable length 10 m

Dimensions (W/H/D) 19.6/43.7/23.7 cm

Color white

3960 g weight

Customer satisfaction is always our PRIORITY
Please contact us for any question or information you may need
customer support respond time is 0:30m -10:00 hrs 24/7
EUROPEAN BASED SELLER
Please read our terms and condtions prior purchasing with us
Please note that we use shipping services as Fedex Express, DHL Paket and Deutche Post for dispatching the items.
Payment
Paypal Payments are subject to below requirements:
Buyers should have either a confirmed PayPal account address or verified PayPal account
We expect PayPal payment to be eligible for sellers protection. If requirement is not met, we will cancel and refund your payment
Goods will be dispatched to the PayPal account registered address only
Free or Economy Shipping
Delivery Times: European Zone: 9 -14 Working Days
Delivery Times: Non European Destinations (Worldwide): 13 – 21 Working Days
Dispatch Time: 1-3 working days, Tracking Number provited
Free Insurance Coverage with Every Parcel. Please do check the item before sign for it. If you do receive it and the item was damaged during transport, then couriers insurance will not be Valid.Shipping from: Monday to Friday, excluding European Bank Hoildays, Dispatch Locations: Europe – Germany, Shipping Services: DHL German Post or DHL Paket, all tracking numbers for non european countries clients must track the packages manually as ebay do not offer the auto tracking
Countries as: Russia, Maldives, Vietnam, Ukraine, Kazakhstan, Phillippines, Estimated delivery time:is 5-8 weeks due to your countries custom delays and not the couriers.
Tracking Info
Tracking number is provided with every purchase, please check in your order details for tracking and courier information
Packages with German post please go to: https://www.deutschepost.de/sendung/simpleQuery.html?locale=en_GB
For Packages with DHL PAKET post please go to: http://www.dhl.de/en.html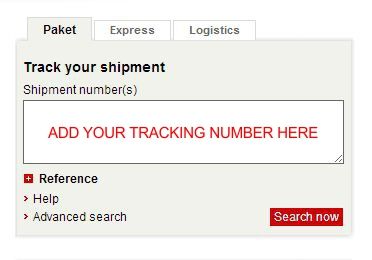 If you have any problems tracking yout packages, please contact us.
Returns
Please do not buy if you are not absolute 100% sure you want the item. If there are irremediable defects with the devices, you can return them back to us for repair or replacement or full refund.
If you have any problems with your purchase please contact us within 3 working days from receiving the item.
All items are send out with Free Full insurance. Please do check the item before signing for it and receive it. If you do receive it and item was damaged during transport then couriers insurance will not be valid
All returns must be pre-authorized and please contact us with the reason for your return
All items must be return unused in their original packaging, with full box & its contents.
All returns must be sent to us within 14 days from the day you receive delivery of the item(s).
For the first 7 days after receiving your item: Please note if the return is due to change of mind then all returned box(es) opened goods are subject to a 20% restocking fee. Any refund will be reduced by 20 % of the total cost to cover our general administration & warehouse restocking cost and the fact that item cannot be sold again as brand new but as used. If item is still sealed in original package the refund will be in full
All customer returns must be accompanied by an appropriate courier with online tracking
All customers are advised to keep safely the proof of payment for returning item(s)' deliver along with the confirmation note or slip provided by the relevant courier service with tracking number on it, until we confirm the safe receipt of your return item(s).
Customer is responsible to bear the cost of return.
We advise you to include a note with ebay item number and buyer's ebay user ID clearly stated on it, along with the return package. Soon after our 'Returns Dept' has received your returned item(s) package, the necessary actions will be initiated to process your refund and this process could take up to 2-4 working days.
Your refund will be made on the same mode of payment you used to make the payment at the initial purchase & no alternative methods are allowed.
Compatibility
Please note that our products are coming with European Sepcifications and/or with European 2 PIN plug.
Some of our items might not come with English manual.
Please contact us for more informations on any item you might be interested in.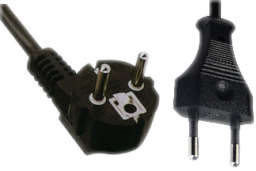 Import Taxes
For shipping destinations outside the EUROPEAN ZONE:
Please find out about import taxes in your own country before buying. You need to pay for customs import duties in case that occurred for certain goods. Customs is a Government agency regulating shipments entering a country or region. All shipments being sent to and from a country or region must clear customs first. It's always buyer's responsibilities to clear customs and pay the relevant custom duties. Paying for an item does not mean you pay for Your Country's import taxes if this occures.
For European Zone countries, the import taxes DO NOT APPLY